antique automobile club of america

The Club's National Headquarters building at 501 W Governor Road in Hershey, PA serves as the hub for the operation of AACA. Seven full-time staff members handle the administration of the Club including the publication of ANTIQUE AUTOMOBILE magazine, the country's foremost automobile historical publication.
CLASSIC CAR CLUB OF AMERICA, INC.

The purposes for which the Club are founded are: for the development, publication and interchange of technical, historical and other information for and among members and other persons who own or are interested in fine or unusual foreign or domestic motorcars built between and including the years 1915 and 1948.
THE PACKARD CLUB (PAC)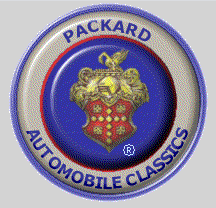 The Packard© Club is dedicated to preserving originality in the products and history of The Packard© Motor Car Company of Detroit, Michigan, a manufacturer of one of the greatest marques in world history; on land, in the air, or on the sea: Automotive, Truck, Commercial, Aeronautical, & Nautical.
Packards International Motor Car Club

The purpose of Packards International Motor Car Club is the preservation and promotion of all Packard automobiles and all material pertaining to them; to provide a source of, and point of, exchange for information and material related to same; and to provide and promote events, tours, and exhibitions featuring Packard Motor Cars.
Friends of the Professional Car Society

Friends of the Professional Car Society is an online discussion site. It's sometimes also called a 'board' or 'forums'. It may contain several categories, consisting of forums, threads and individual posts. The bulletin board as a whole contains various categories (broad subject areas), which themselves contain forums (more specific subject areas) which contain threads (conversations on a topic) which are made up of individual posts (where a user writes something).
Studebaker Drivers Club

The purpose of the Studebaker Drivers Club (SDC) was, and continues to be, to honor the Studebaker automobile and all of the Studebaker-related products. The SDC sponsors an annual International Meet where Studebaker owners from across North America bring their Studebakers and families for a week of fun, showing their vehicles, sharing information and memories, and even participate in concours judging. The SDC International Meets are hosted by a local SDC chapter and held in various locations.
Nordic Packard Owners Club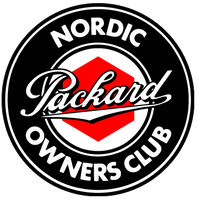 NORDIC PACKARD OWNERS CLUB was established in 1971 to bring together the Nordic Packard owners in one organization. Over time, the club has seen steady growth and now includes about 300 members who have around 400 Packards. The club is run informally by a working group consisting of 3 members in each of the Nordic countries, as well as an internal Nordic group that has a coordinating task in addition to serving spare parts warehouse, technical info and editing and publishing of club newspaper.
southern wheels magazine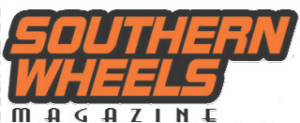 Southern Wheels magazine is an online and print publication for automotive restoration enthusiasts of any make and model. This publication has a vast number of restoration resources and articles that will help you in all your restoration projects.
packard proving grounds
The mission of the Packard Proving Grounds Historic Site is to preserve the legacy of the Packard Motor Car Company through the restoration and preservation of the Packard Proving Grounds and use this historic site to educate future generations about America's automotive history in Southeast Michigan.